Mitla
Andy Medina
Andy Medina's recent work is aimed at understanding and experimenting with the frets (architectural and desig ornaments) originating in Mitla, a pre-Columbian Oaxacan Zapotec culture of the year (750-1521 A.D.)

The experimentation becomes more complex by having Greek
as a resource and painting as the medium as a conceptua and aesthetic support. The fret, for its part, is presente as a semiological trait that does not necessarily go through writing, but goes beyond that as a formal expression prior to abstraction, based on beauty in symmetry and rhythm, for which , within a deeper search in the exploration of Andy, the point is reached from his trajectory and linguistic research through art, of wanting to break with language, and all that behavioral visual structure. Having as a premise that every image and text conditions the viewer mentally, delimiting his interpretative possibilities. The fret, being considered for the artist an expression prior to abstraction, is use as a resource that, as a support for this transition, allowing other characteristics to be taken into account in
the interpretation-contemplation in a large format painting relationship with the work of art-painting.


Instalation 1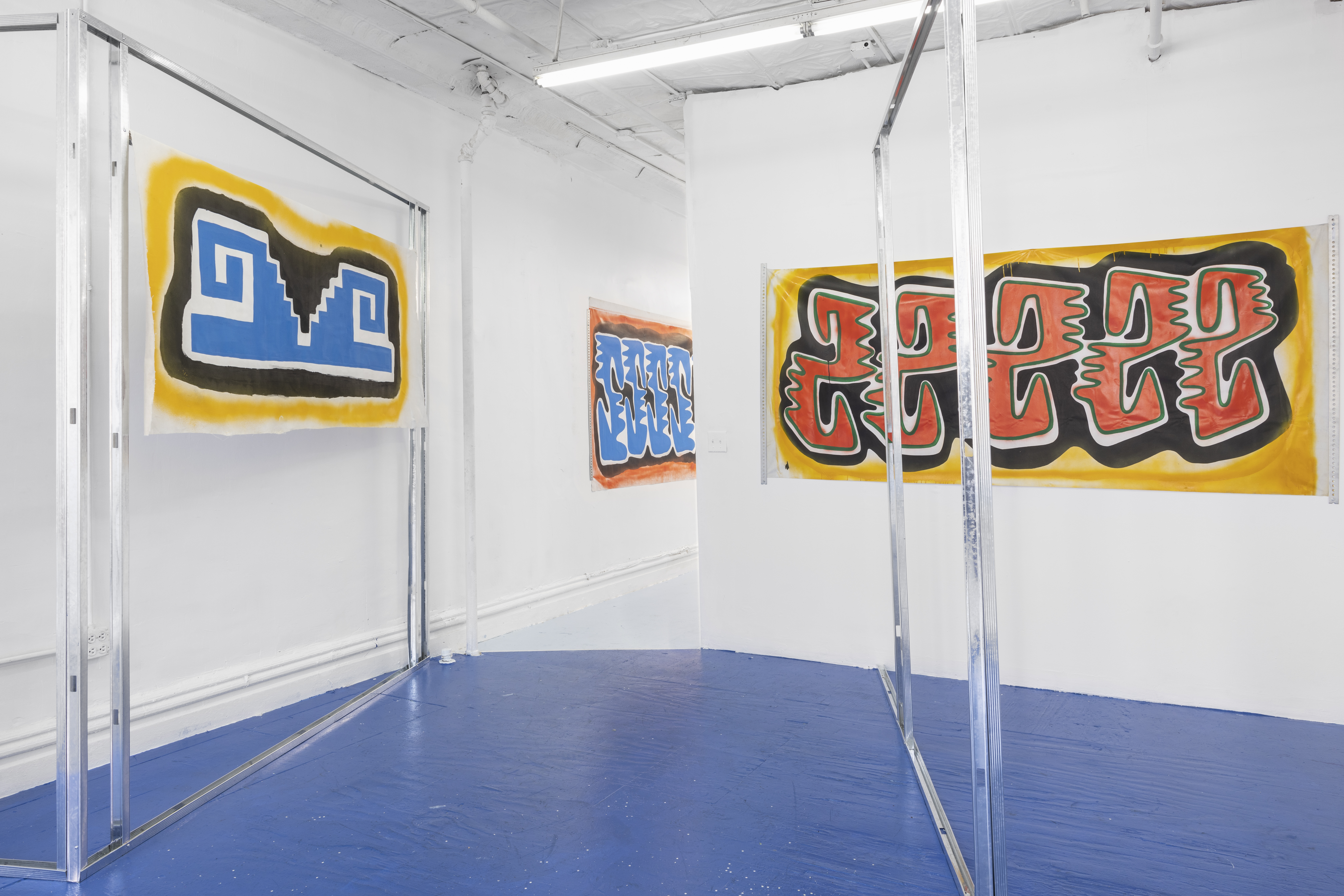 Instalation 2